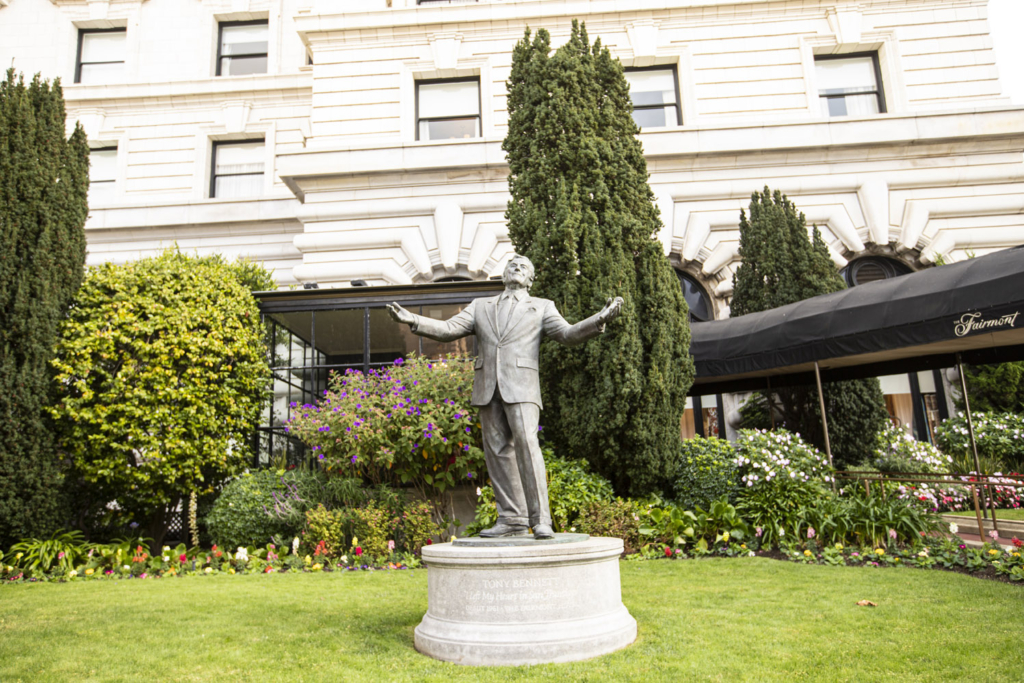 A San Francisco Treat
After a few chill days, we left our trailer at the campground in Santa Cruz and drove up the 101 to San Francisco.
The night before we left, we watched Clint Eastwood's "Escape From Alcatraz". Nikki and I had visited the former prison about 20 years ago and I have seen the movie countless times, but having it fresh in our minds enhanced the whole experience. The tour is self-guided, but everyone is equipped with head phones so you hear the stories straight from the mouths of the inmates and guards who lived there as you walk the halls. It does a great job of weaving you through the old prison while telling you about its history, characters and several of the escape attempts. 
Speaking of escapes, getting to see Frank Morris's former cell was one of the highlights. His crudely made dummy still rests on its pillow, and the hole he so meticulously carved almost looks too small for a grown man to squeeze through – but I guess he had some pretty good motivation. Around the corner you can peer through the back of the wall at the exposed pipes where he made his climb towards freedom. It fueled some great conversation on the walk out as to whether or not he survived his escape and where he may have landed. I like to think he's still alive and enjoying our latest blog. Hi Frank. 
Next on our itinerary was to visit my friend Erin. Erin lives in the city and is part of the Final Four crew. With the exception of one or maybe two of that group, I only see that crew once a year. Over the years they've all heard about Nikki and the kids but have never met. So, I was excited to get everyone together.
Since the area is the epicenter for the tech world it shouldn't have to come as a surprise that our Uber driver worked in the field. As we made our way through the snarl of traffic to Erin's, we found out he was not only an Uber driver but allegedly penned the term "social media", has written several books and countless articles on the subject – so there you go.
Our stay with Erin was short but sweet (she had to fly out later that evening) but we did get to catch-up, check out her new place – which was awesome –  and help rid her fridge of a couple of beers before we said our goodbyes.
One of the great things about spending time in cities is exploring the local cuisine. San Francisco has a reputation as a great food town so we were especially excited. Our first attempt at dinner was a dim sum place Erin had suggested, but the wait was way too long for our hungry bunch so we had to improvise. We ended up finding a Thai place just down the street. Saap Ver describes themselves as "regional Thai street food made with local ingredients", we'd describe it as awesome. I skipped my usual pad thai or curry and went with a slow roasted pork leg I'm still dreaming about.
We started our next day with a trip up and down the hills of Hyde Street aboard the city's iconic cable car. We exited at Nob Hill and started exploring things by foot. Travel tip: we've discovered that when one needs a bio-break in big city, by far the best place to go is a fancy hotel. So when nature called we took advantage of the opportunity to explore the Fairmont. The historic hotel has a long and distinguished list of notable guests and has been the backdrop of several films and it's no wonder, because it is swanky. Their terrace and gardens are several stories up and gave us a great vantage point before heading back out.
All of that posh exploring worked up an appetite. We had hoped for dim sum but ended up at a small modern Mexican cafe in Russian Hills called Mezcalito. Success! Everyone was happy with our choice and with our batteries recharged we wrapped up our afternoon by walking down to the Palace of Fine Arts and a quick look at the Golden Gate Bridge.
Still on a quest for dim sum, and now armed with a recommendation from the hotel, we went to the Palette Tea House. More of a modern take on the classic dim sum, instead of roving carts, you order from a menu and dishes are brought out as they are prepared. From one that looked like little black swans to their signature multicolored dumplings, almost every dish was as pretty as it was delicious. Nikki and Maya are our resident dim sum fans but by the end of our meal, we all had a hard time deciding which was our favorite. It was all so good. A perfect ending to our food journey in the City by the Bay.
The next morning before driving back to Santa Cruz, we took the kids to the Exploritorium, San Francisco's children science museum. The place is massive. We could have spent our entire time there and probably not have seen everything. There were exhibits on physics, biology and all of the disciplines in between, plus a section on media arts that included a fun stop animation lego Batman to illustrate how cartoons work. I'm not sure who had more fun, the kids or the adults.
To borrow from Rice-A-Roni, our visit to San Francisco was a real treat.