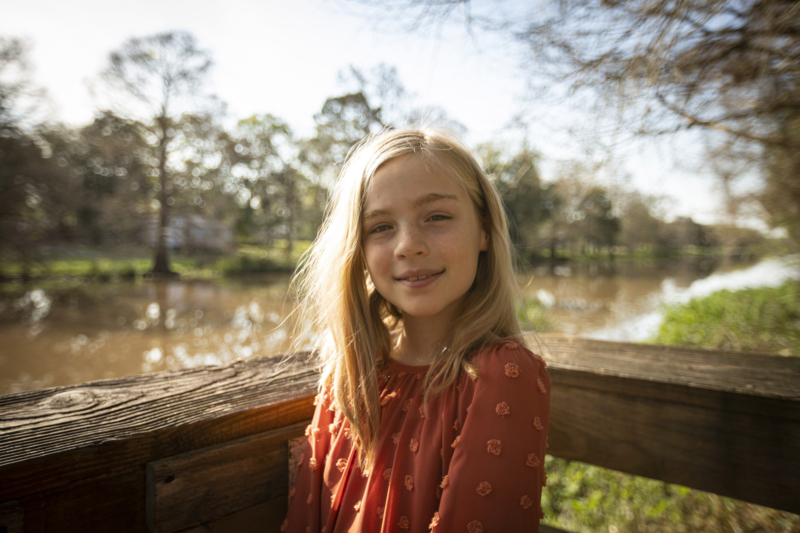 In the heart of Cajun Country
Note:  we are WAY behind on our blog…this stop on our journey was in early March, before social distancing.  We are currently hunkered down safely in a rental house in Texas.
Our first stay in Louisiana was in a small town called Breaux Bridge that is just outside of Alexandria and has the appealing claim of being the Crawfish Capitol of the World.  Sign us up!  Sure enough as we got closer, the billboards featuring crawfish, boudin sausage and cracklins increased to the point that we pulled off the interstate with our appetites fully primed. Thank goodness March is full on Crawfish season.
We pulled into our campground, Cajun Palms RESORT, and found our first surprise of the stop…this campground was unlike anything we'd stayed in so far and definitely earned it's Resort moniker.  There were over 500 campsites and a hundred cabins all circled around a recreation area.  The rec area included a movie room, a few bars with a stage for a band, and a several huge pools with slides and spray features and even swim up bars.  Saturday afternoon they had a band come in and at least 200 people were in the bar dancing and partying and having a good ole time.  Maya was also thrilled because they had an arts and crafts hour that she got to go to where she made a little turtle sun catcher.  Sadly we were too early in the season for the pools…they looked to be a blast.
Our first night we went out for…yes, you guessed it…crawfish.  Luckily our campground was right next door to the imaginatively named Crawfish Town USA, a giant barn of a restaurant that was packed full of customers slurping their way through giant trays of crawfish boiled in spicy seasoning.  We ordered a few pounds as an appetizer and got to it.  The kids were mixed on it, but Dennis and I both loved them.  They were really spicy (which was the kids main complaint) and messy as expected.  So good.  We followed the crawfish with some étouffée and gumbo…both really good, especially since we were worried that we'd fallen into a tourist trap when we showed up.
The next day, I went out for some cracklins at what we were told was a really reputable drive through boudin and cracklin joint.  Cracklin's did not make it on our list of culinary hits from Louisiana.  They were kinda like a distant cousin of pork rinds, which I LOVE so had high expectations.  But, this cousin was greasy and tough and tasted like the grease it was fried in. And I can't believe it considering we are talking about bacon, but I really felt like they needed salt.  After eating a handful, you had a burnt bacon taste in your mouth that was gonna be with you all day.  Only Maya liked them…she in fact asked for some a few weeks later.  
For dinner that night, we did end up in a total tourist trap.  In fact, a bus of tourists showed up about 10 minutes after we sat down. But, we had come for the music…we really wanted to be sure we could see some live music here in Breaux Bridge, which in addition to being the Crawfish Capitol of the world is also right in the heart of Cajun Country.  While the restaurant itself was a bit eh, the food was surprisingly good and the music was delivered on what we were hoping to see.  Lee Benoit and his cajun dance band were there.  Lee plays an accordion and is in the Cajun Music Hall of Fame, so we really did get to see some great music, much of it sung in French.  And thank goodness for all those tourists because they were big on dancing and Maya had so much fun dancing with us and them.  
On Sunday, we planned to go to Avery Island, home of Tabasco Hot Sauce.  On the way, we stopped in a little town called Martinville and went to mass at St. Martin de Tours.  This turned out to be a lucky pick….not only did we get to come through the back roads and see quite a bit of that Cajun Country heartland, passing through cute little towns on the way, but the church turned out to be the third oldest in Louisiana, dating back to 1765.  The town had been settled by Acadian exiles, which became the root of the Acadian culture.  After mass we went to a little bakery across the street and had fresh donuts, as well as a boudin-stuffed kolache (in the shape of a hot dog bun) that was absolutely delicious.  We also got a homemade cherry hand pie, which was basically a predecessor to a pop tart.  
With our bellies full and souls blessed we headed on down to Avery Island.  The tabasco tour was self-guided and unfortunately since we were there on Sunday we didn't get to see it in full production mode, but we got plenty of the smells and several bottles to go in the gift shop.  After the tour, we did a driving loop of their famous gardens, which turned out to be really gorgeous.   Our favorite parts were the alligators we spotted, and the "bird city" which was a lake that had been seeded in 1895 with several pairs of then-endangered snowy egrets.  The birds were kept on the lake until fall when they were released to migrate south for the winter.  As hoped, they returned in the spring, along with several others.  And by 1911 there were 100,000 birds making their summer home at the lake.  We didn't see 100,000 but we did see thousands of birds and they were really cool.  Finally, there was a huge "temple" with a gorgeous buddha overlooking an asian garden that was also very pretty.  
Unfortunately we capped off our awesome day with what was the WORST meal we experienced on the whole trip.  We got a recommendation for po-boys from the cashier at the Tabasco gift shop.  It turned out to be a disgustingly filthy dirty restaurant that had clearly been a fast food restaurant in its past life.  I didn't notice how nasty it was until we ordered at the counter and sat at a table to wait for our food.  I spent the entire time telling the kids what not to touch, which was basically everything.  Now in fairness, the onion rings were amazing.  There was a TON of food on our po-boys.  But, they were very plain, the bread was wrong, and we just could not get past the filth…and this is from someone who has no issues with eating in a roadside gas station.  In fact, after we ate, we got out of there as quickly as we could and were all so full/grossed out that we didn't even need dinner that night.  It's a shame, too, because our experience in Louisiana other than this one meal was terrific.
The next day, we went back to Crawfish Town USA to get 7 pounds to go, along with some local sausage, and headed east to NOLA where we would meet my family for the week and kick things off with our own crawfish boil!