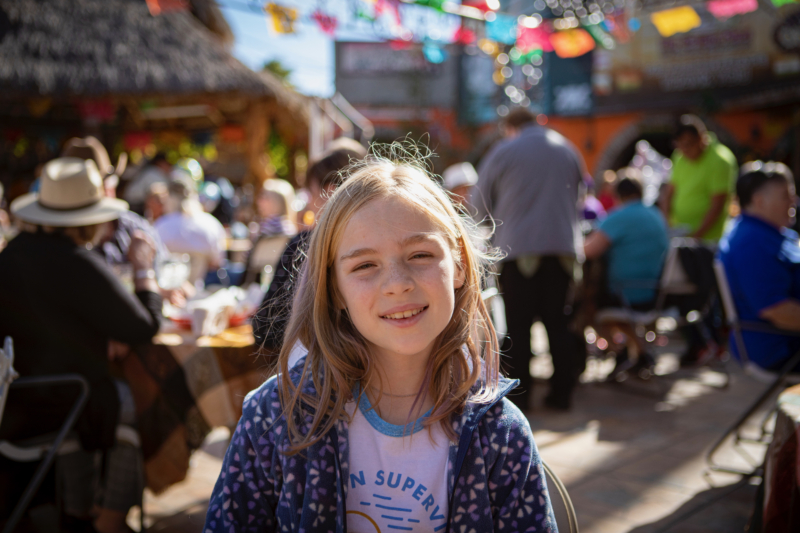 Visiting our neighbors south of the border
We all might have liked to have stayed longer in Anza-Borrego, but it was time to move on.  We had a few nights in El Centro, which wasn't much to report on other than it being a great base for groceries/Costco, laundry and pool time, plus some great Mexican and Thai food.  We had originally planned to go across the border to Mexicali for an afternoon, but after asking some locals they persuaded us to visit Los Algondones instead.  Apparently Mexicali has grown a lot and is very industrial right across the border, but Los Algondones is a small village that is very walkable with shops and restaurants. 
So, as we headed to Organ Pipe Cactus Monument, we made a 20 minute detour to the border.  There was a huge parking lot on the US side, and we were able to drop our truck and trailer and walk through. This was advised because the line of cars to get back across is long and takes much more time than walking back.  Based on the description the couple gave us, we expected a quaint little village, maybe with a cute town square, and some delicious smelling food stands.  What we found in reality was a very commercial zone with dozens of dentists, opticians and pharmacies to serve those looking for more affordable care.  Along the streets were hundreds of vendor stalls selling rugs, blankets, clothes, hats, pottery, metal art, jewelry, etc, etc.  The vendors were pretty aggressive as we walked through…it didn't surprise me and Dennis, but this was the first time the kids had experienced anything like it and they were not fans.  As we wandered further from the entrance, the tone settled down quite a bit, and the kids did enjoy it a bit more.  Maya found a dress that she LOVES, and I found a basket, a woolen table runner, a poncho…I would have liked to have gotten a lot of other things, especially the woven linens, but we ran out of cash.  
We had lunch in a little courtyard restaurant with live music and a really festive atmosphere.  It was a lot closer to what we'd hoped for, but it was definitely a tourist destination.  But then, here we are…tourists.  It was lovely to sit in the sun and listen to the music, but the food was seriously disappointing.  Our regular  mexican restaurant at home in the Ramada Inn is much better.   Even so, we were glad to get to sit in the sun and enjoy the ambience (even if it was manufactured…) for a while.